Phalen Leadership Academies
Your Partner in Creating Great Schools
WFYI Highlights "A"-Rated PLA@103, PLA@93, and Other Innovation Schools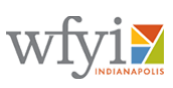 Most A-Rated IPS Schools Are Independent Of District Policies
News • Education / October 5, 2017 Eric Weddle

Click the bar above to listen to the story on Soundcloud
Three years ago School 103 on the Far Eastside was struggling, more than most city schools. Few students were learning at grade
level and the state would soon consider intervention.
In response, Indianapolis Public Schools Board used a new law that allows struggling schools to contract with a charter school company and run independently of district policies. The board has ultimate oversight of the schools. School 103's new manager, Phalen Leadership Academies, was given freedom to remake the school's curriculum and set staff expectations without a union-negotiated contract.
Now renamed as PLA @ 103, the school is one of only nine IPS schools to earn an A in the state's 2017 A-F accountability report. Six of those top rated schools, like PLA @ 103, are innovation network schools. The other three schools are northside magnet schools.
Database: 2017 Indiana A-F School Evaluations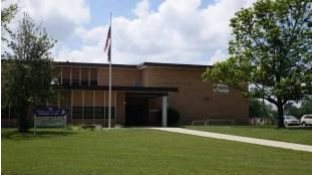 "We really locked in on our educational model, and I love it," says Earl Phalen, the company president, who also manages another IPS innovation school, PLA @ School 93. "And our scholars, teachers, and administrators worked so hard last year, it's nice to see this recognition."
The A-F accountability grade was based on standardized test improvement at School 103 allowed by state policy for elementary and middle schools three years old or less. The school was "restarted" by the district under the Phalen management. The number of School 103 students passing the ISTEP tripled this year, though ISTEP pass rates remain low, below 13 percent since the statewide assessment was overhauled. But the passage rates were not factored into the accountability score.
Lewis Ferebee, IPS superintendent, says the increase of As at innovation schools, does not mean the charter-like model is the only answer for the district that struggles with low academic performance and high poverty among students.

Forty-three IPS schools received a D or F this year.
"I think it is too early to name the innovation model as the panacea for struggling schools," Ferebee says. "But it is a model that we will continue to implement."
Local-education reform group The Mind Trust created the innovation school framework. The nonprofit offers fellowships to educators to design schools likely destined to contract with IPS.
Fellows received $100,000 and up to two years to plan for a school that must be approved by the IPS Board.
Mind Trust CEO David Harris says the accountability grades are early proof that the autonomous management style and the lengthy planning process can improve student's academics.
Five of the seven IPS schools with most improved ISTEP scores this year are innovation schools.
"This is not something that is a quick fix. We don't want people to think, 'Oh just make a school an innovation that was school and everything will be fine," he says. "There's an enormous amount of work and time required to get the kind of results that we're seeing today."
Currently, IPS is reviewing seven struggling schools that could become eligible for a restart under the innovation school model. The Mind Trust has six school models under development by fellows that will soon be eligible to become part of IPS.
A Different Calculation
State policy allowselementary and middle schools three years old or less to base their A-F accountability calculation on students' academic growth on ISTEP, instead of growth and pass rates on the exam.
The eight innovation schools rated this year are among 47 schools across the state who chose growth. Other IPS schools are also rated on the growth-only metric: the now-closed, F-rated Arlington Middle School, and A-rated Center For Inquiry School 70.
What this means is the points a school earned for a student's academic growth are weighted twice as much as schools that are rated on both metrics.
At PLA @ School 103, the number of students who passed both parts of the ISTEP increased this year to 12.8 percent from 4.6 percent. Yet, the student's academic growth earned the school nearly 92 points and an A.
Brandon Brown, Mind Trust's senior vice president of education innovation, says for new schools like School 103, those who have been restarted due to years of academic failure, the most important leading indicator of performance is whether students have increased learning since last tested.
"Student-level growth at Innovation Network Schools, as a group, was off the charts. Combined with big proficiency increases, we feel great about the schools' trajectory," he says. "We are cognizant, however, that existing schools are not graded in this way and are careful not to make direct apples-to-apples comparisons using accountability grades alone."

This academic year there are 16 innovation network schools in the IPS district. The Mind Trust is currently seeking a new class of fellows to develop innovation network schools.
IPS A-F 2017 Accountability Stats
A-rated schools: 9
B-rated schools: 6
C-rated schools: 10
D-rated schools: 14
F-rated schools: 28
Of the 14 IPS schools that saw an increase in their letter grade, eight were innovation network schools.
Global Preparatory Academy at Riverside School 44 increased from an F to an A.
Phalen Leadership Academy at Francis Scott Key School 103 increased from a D to an A.
Emma Donnan Elementary School increased from a D to an A.
Kindezi Academy at Joyce Kilmer School 69 improved from F to D.
Contact WFYI education reporter Eric Weddle at eweddle@wfyi.org or call (317) 614-0470. Follow on Twitter: @ericweddle.
https://www.wfyi.org/news/articles/most-a-rated-ips-schools-are-independent-of-district-policies
You're online. We're online. Let's connect.