Phalen Leadership Academies
A Transformative Leader in School Turnaround
Return to Headlines
Reimagine Summer: Supporting Scholars with Catching Up and Teachers with Earning More
If you ask any teacher or student about their favorite time of year, no doubt, they might mention summer. Now Phalen Leadership Academies (PLA) is giving teachers and scholars more reason to welcome the season with a push to host a free learning program, Summer Advantage, at all of its schools this summer.
"The core of our work in schools and for our scholars is closing the achievement gap," said PLA and Summer Advantage Founder, Earl Martin Phalen. "This year, learning loss from being out of school during the pandemic combined with learning loss that can occur over the summer months gives us a lot of work to do. We want our families and our teachers to re-imagine summer as an opportunity to accelerate toward our goals. We hope to bring this renowned program, that operates across the country, into our schools for all of our scholars. It's something teachers, scholars and families can look forward to."
PLA has equipped its schools with the ability to identify scholars who may need the additional support over the summer to help them achieve set learning gains. Summer Advantage will give students a chance to catch up academically while also giving teachers the opportunity to earn more and continue to teach in a fun and engaging way.
Recognized by TIME Magazine and the White House initiative United We Serve, Summer Advantage has been praised for positively impacting student performance. Data show children living in low-income communities traditionally lose two months of reading, writing and math skills during the summer. Scholars who participate in Summer Advantage grow one month of skill during the same period. The program offers rigorous, research-based academic instruction in the morning and a wide variety of hands-on enrichment classes in the afternoon. Scholars receive two healthy meals a day, daily recreation, and an exciting environment where they can flourish academically and build confidence as leaders.
In addition, scholars participate in field trips every Friday, college campus visits, and scholar-led community service projects and hear from inspirational celebrity guest speakers Through innovative learning experiences, scholars gain confidence that supports their success when they return to school in the fall.
To learn more about summer advantage or to apply to teach this summer visit SummerAdvantage.org.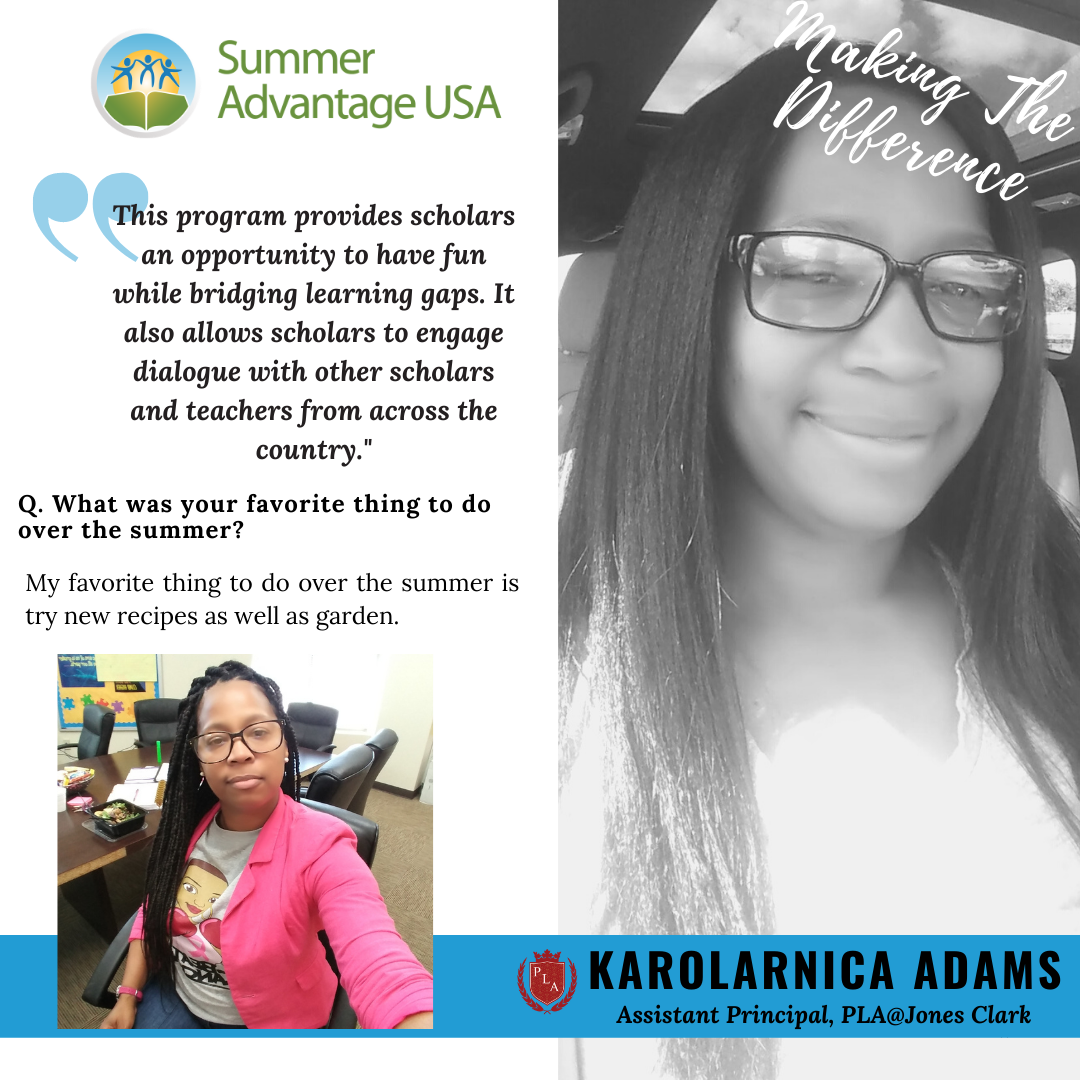 You're online. We're online. Let's connect.