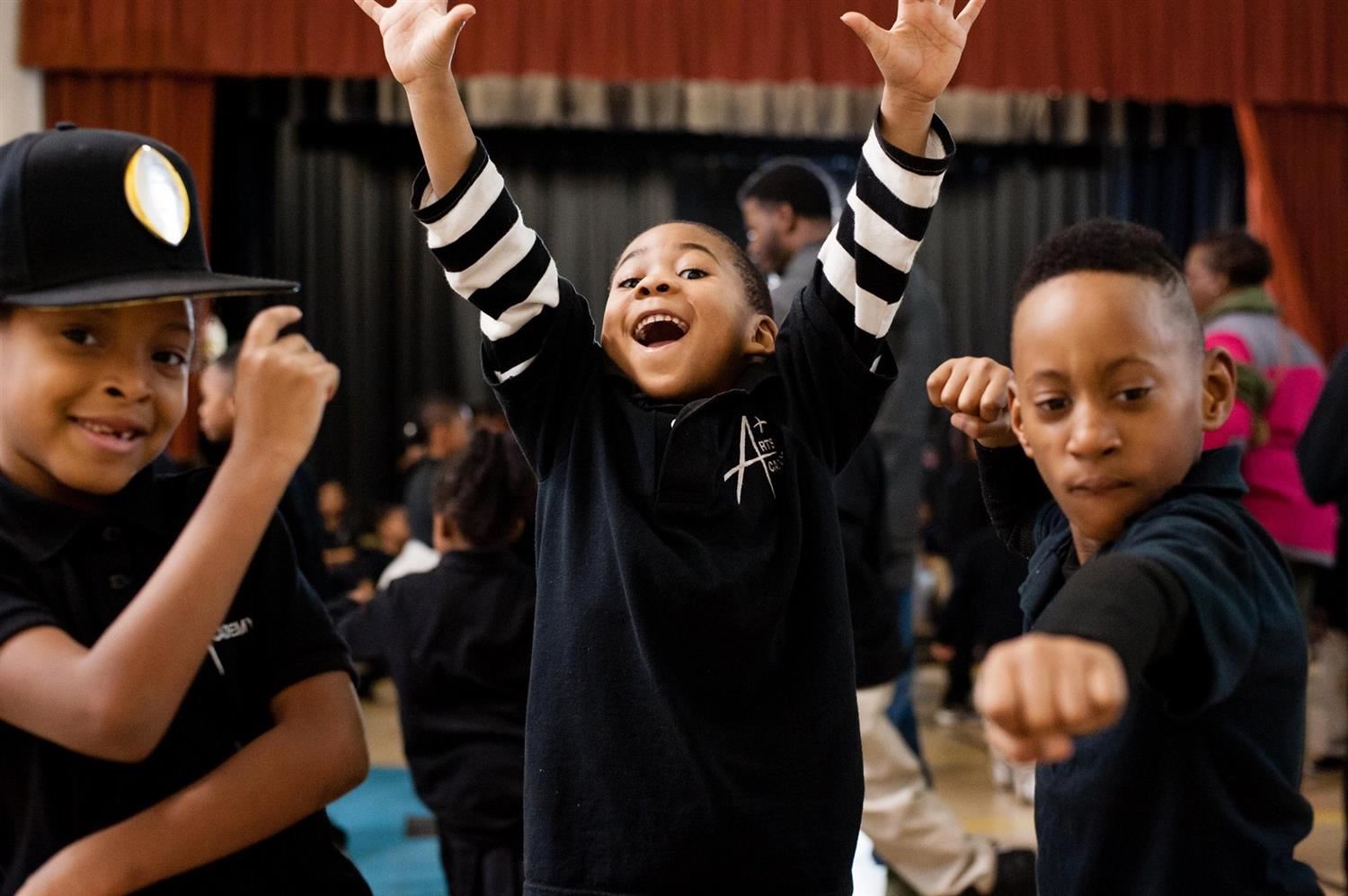 Dear Parents,
On behalf of the staff at A+ Arts Academy, we welcome all new and returning students and families! Thank you for choosing A+ Arts Academy as your school of choice. We are pleased you have decided to enroll your child at A+ Arts Academy for the upcoming school year.

The mission of the A+ Arts Academy is to be a highly visible school known for producing responsible and accountable students who demonstrate a strong sense of self-worth, leadership, and moral values, ultimately becoming exceptional citizens.


At A+ Arts Academy, we aim to be more than a school by providing our scholars and families with:

Certified, licensed, professional and compassionate teachers

Small class sizes in a smaller school environment

A commitment to academic success

A strong focus on visual and performance art: graphic design, band, choir, drama, dance & more

Experiential learning through community engagement

A rich variety of field trips and field learning experiences

A full gymnasium along with two physical education classes each week

Transportation provided by Columbus City Schools and other local districts

Free breakfast, lunch and after school snacks

Free after-school programming provided by our long-time partners, the After-School All-Stars

The school day for the Fair and Maybury campuses is from 9:00 a.m. to 3:30 p.m. Breakfast will be served between 8:15 a.m. and 8:45 a.m., and elementary students will be considered tardy after 9:00 a.m. The school day for the Napoleon campus is from 7:30 a.m. to 2:30 p.m. and breakfast will be served from 7:30 a.m. to 8:00 a.m. Middle school students will be considered tardy after 8:00 a.m.

As always, we are committed to providing your child with the high-quality education you have come to expect and deserve. We encourage you to get involved in your child's learning experience at home and in the classroom. We look forward to working with you and our community partners to educate our students.

We encourage our parents/guardians to take pride in guiding and supporting their scholar's learning by making sure that he/she:

Attends school daily and arrives on time ready to learn

Completes all homework assignments given by teachers

Read at least 20 minutes each night to develop a love for reading and to improve l

iteracy skills

Share his/her school experiences daily so that you are aware of school life

Makes you aware of the struggles he/she might be experiencing in the classroom

Is receiving encouragement from you to be successful in school

Admissions Requirements

Parent/guardian completes an enrollment packet and furnishes the following additional information:

Birth Certificate.

Immunization Records: must be up to date.

Social Security Card.

Custody Papers, if applicable.

Proof of address.

Most recent report card showing the last grade successfully completed.

Birth Certificate.

All previous school records, if possible.

---

Autism Scholarship Program. The Autism Scholarship Program (ASP) gives the parents of children with autism who qualify for a scholarship the choice to send the child to a special education program other than the one operated by the school district of residence to receive their education and the services outlined in the child's individualized education program (IEP).